2022-2023 PMI-HVC Board Elections
The Project Management Institute Huron Valley Chapter is holding elections for Board positions for the 2022-2023 term. All Board positions are up for election:
President

VP Finance

VP Programs

VP Membership

VP Training

VP Administration

VP Communications

The voting site will be open for members from May 6 until May 19, at 11:59pm.
Chapter members will receive an instructional email when voting opens on May 6, including a link to the voting site. 
Those elected to the respective positions will take office on June 1, 2022. 
Questions? Contact elections@pmi-hvc.org.
Every vote counts! Thank you for supporting the PMI-HVC Chapter. 
Christine Blair & Julia Young
PMI-HVC Nominations & Elections Committee
---
PMI-Michigan Huron Valley Chapter
Meet the 2022 Candidates
Role: President
Candidate: Heather Benson
Heather Benson is a high energy, enthusiastic leader with 15 plus years of experience running projects and programs in both technology and operations.  She has implemented multiple project management methodologies leveraging the best fit for the team and how they work.

Project management experience includes projects in the areas of ERP, data warehouse, enterprise systems, strategic reporting, custom development, deployment and process improvement.   She is passionate about understanding her customers' needs and ensuring they are met while balancing and delivering on what is best for the company.  Her broad experience in IT and business enables her to build the bridge between process, people and technology.

When not working Heather enjoys travel, theme parks, volunteering, and spending time with family.
---
Role: VP Finance
Candidate: Smitha Shetty
Smitha is a dynamic leader across several cross-functional teams in the healthcare industry with an emphasis on technology. She is a passionate communicator focused on building collaborative relationships to provide innovative solutions and drive business results. She has implemented enterprise level systems for finance, human resources, fundraising, volunteer management and inventory management.

Smitha has a degree in Biomedical Engineering from the University of Mumbai and a Master's degree in Information Systems from Eastern Michigan University. She is certified in PMP, Scaled Agile SAFe 5.0 and is a Six Sigma Black Belt.

She has been volunteering for the Huron Valley Chapter since 2018. As VP of Finance, she looks forward to supporting the chapter to grow its membership, provide excellent benefits to its members, and give back to the community.
---
Role: VP Programs
Candidate: Bob Olech
Bob is a personable, enthusiastic, and accomplished business professional who thrives on consistently raising the standards of personal and professional excellence. Throughout his 41+ years IT career, Bob has worked in a variety of industries including electric utilities, insurance, government, law enforcement, banking, technical services, program/project management consulting, and PMO management.  

He received high honors from several enterprises for senior leadership, customer focus, problem solving and delivering results. His vision and ability to build lasting relationships leads to long-term solutions and success.

Bob is most fulfilled when helping other people grow professionally. He embraces the core values of mentorship, coaching and Servant Leadership.  Bob believes that servant leaders are people who practice a leadership philosophy that enriches the lives of individuals and builds better organizations.  

Bob is currently an active volunteer with the PMI Huron Valley Chapter (HVC) serving as VP of Programs and Webmaster.  He looks forward to his continued support of the PMI-HVC. 
He is a native of Metro Detroit where he completed his BS degree in Computer Systems.  Bob and his wife reside in Livingston County, raised two children, enjoys camping, and being with family. 
---
Role: VP Training
Candidate: Cathy Fisher
With over 20 years of experience in Marketing/Sales and Organizational development Cathy Fisher is proficient in the art of getting things done! She has experience in a wide range of industries from automotive, construction and IT. Cathy currently works for Renaissance Systems Consulting as a project manager working for various companies. Cathy brings a diverse background to her role and loves to take on new challenges and improve existing ones. She has led Employee Engagement initiatives to increase motivation and productivity among teams.

Cathy's experience includes working with events and process improvement initiatives in construction, automotive and legal industries. She is excited to help others attain their PMP credential. She is the current VP Training for the Huron Valley Chapter.

Her other interests include travel, design and typography.
---
Role: VP Communications
Candidate: Amy Harrison
With over 15 years of experience in delivering projects in both IT and operations, Amy excels at solving problems and enjoys collaborating in a team environment. She has an innate ability to understand the details of an individual process and how multiple processes fit together to form a system. This understanding ensures she is able to guide her project teams through process improvement efforts that strengthen the organization's strategy. She earned a Bachelor's degree in Chemistry from Michigan State University, her Secondary Education Certificate from Eastern Michigan University, and her Project Management Professional (PMP) Certification. With this background in science and education, she has both the technical aptitude to understand complex systems and the ability to teach others.

Amy has found volunteering with the Huron Valley Chapter as the VP of Communications very rewarding and looks forward to continuing to support the chapter. While not working or volunteering, she enjoys taking her dogs on a walk with her 12-year-old son, metalsmithing, and spending time with friends and family.
---
Role: VP Administration
Candidate: Chet Kothari
Chet is a well-rounded Project Manager with years of experience in various roles as a PM/BA/QA across the SDLC (Agile/Waterfall) in the Finance, Banking, Marketing and Food Service industries.  He has experience managing global project resources across multiple time zones. Other responsibilities included developing PMO documentation standards and training as well as undertaking strategic planning with Executive Management.

Chet has served as VP of Administration since 2021 and has volunteered with the chapter since 2018 - lending a helping hand during chapter events and as a member of the outreach committee which seeks to promote the project management profession to academic organizations, businesses, professional associations, and community interest groups that PMI-HVC serves.

He holds an MBA in International Business and Finance and a Bachelors in Accounting. Personal interests include Movies, Music and Sports. Chet also volunteers with Weso, Michigan Athletics, and Ann Arbor Cycles. 
---
Role: VP Membership
Candidate: Sachin Golhar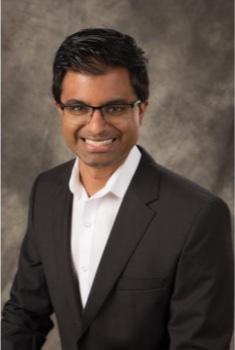 Sachin has been within automotive and has worked for the Big 3 (Ford, FCA, and GM) as well as 2 Tier 1 Suppliers (Lear Corp and Calsonic Kansei). Sachin has been part of many launches, ranging from the Ford Fusion and Lincoln MKZ to GM and Jeep SUVS as well as Ford F Series vehicles and supported companies in the capacity of engineering, program management, purchasing, as well as supplier quality. The most rewarding experience in his career has been in program management and bringing on new suppliers to OEMs. Currently, Sachin is with Toyota Boshoku and managing Toyota, Lexus, and New OEM programs. Sachin is an active volunteer with PMI-HVC.