<< Back to Calendar
Ready, set, change!
Strategic Business Management skills
Speaker: April Callis Birchmeier, CCMP™, PMP®, CSP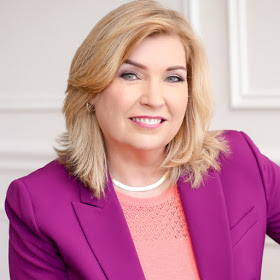 April is an internationally known organizational change management expert who has implemented change for government, health care, higher education and corporate clients.
She's the author of the #1 Amazon bestseller READY, Set, Change! Simplify and Accelerate Organizational Change. As a change expert April was one of the first Certified Change Management Professionals (CCMP™) worldwide.
As the leader of Springboard Consulting April has worked to create pain-free and lasting change in dozens of organizations. She developed the global Standard for Change Management, is a Change Ignitor for the Association of Change Management Professionals (ACMP), and also a Project Management Professional (PMP®), Certified Speaking Professional, and President of ACMP Michigan.
April is passionate about sharing her knowledge and expertise of Organizational Change Management with Project Management Professionals to create PMP® and CCMP™ Rockstar's who can simplify change and accelerate success.
READY, Set, Change!
Accelerate and Simplify Organizational Change Management.
Organizational Change Management is defined as moving an organization and its stakeholders from the current state to a future state. The extent to which employees are ready, willing and able to adopt change is a key indicator of project success.
READY, Set, Change! provides a framework which compliments traditional organizational change initiatives with an intense focus on advanced preparation and integrated support. Discover a simpler and faster approach to help individuals and organizations adopt change, to ensure business objectives are met.
It is no longer possible to register for this event