Registering PDU's with PMI
Reporting PDUs
You made the effort...Now claim the credit. It's one of the most commonly asked questions after a chapter meeting. "So how do I register the 1.5 PDU's that I just earned with PMI". It's easier than you think and you don't even need an event code.
So you've attended one of the Huron Valley Chapter's fine Chapter Meeting Presentations and now you want to register those PDUs that you just earned.  What do you do?  Not a problem.  Follow along these step-by-step instructions here:
Go to PMI.org
Go to https://ccrs.pmi.org/claim and log in, if necessary.
Ensure Report PDUs is selected in the left hand menu.
Select the Organization Meetings category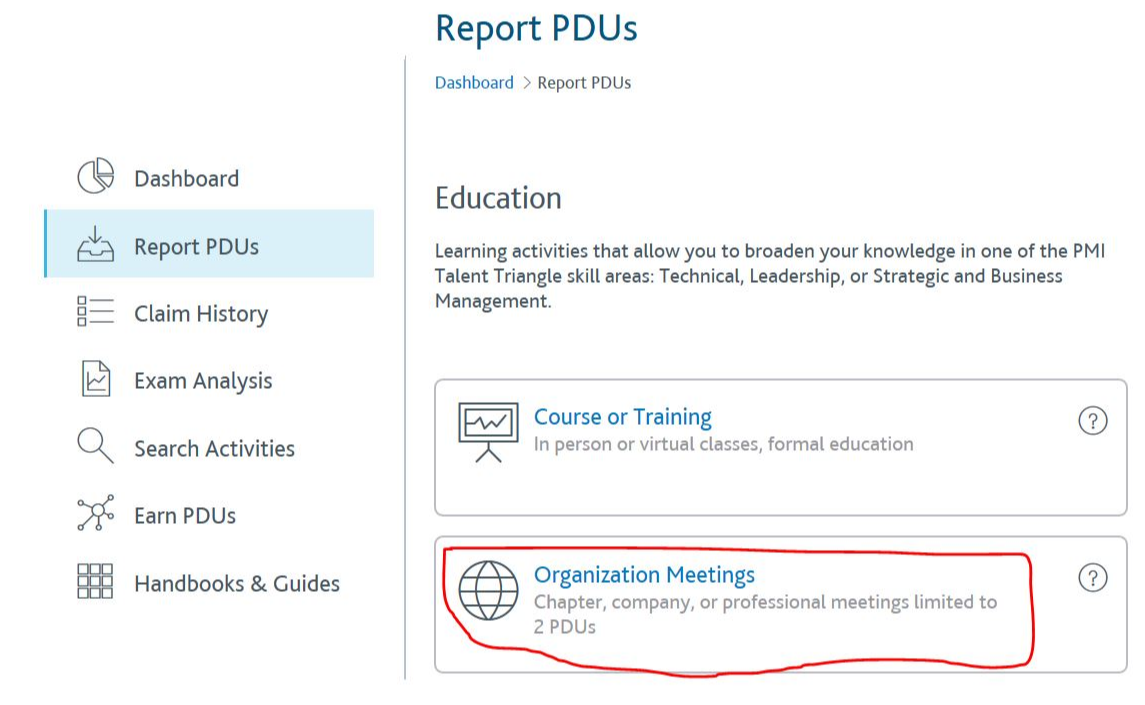 Fill out the reporting form.
Organization/Host = (C277) PMI Huron Valley Chapter
If you start typing "huron" in the box........our chapter should appear as a search result that you can select.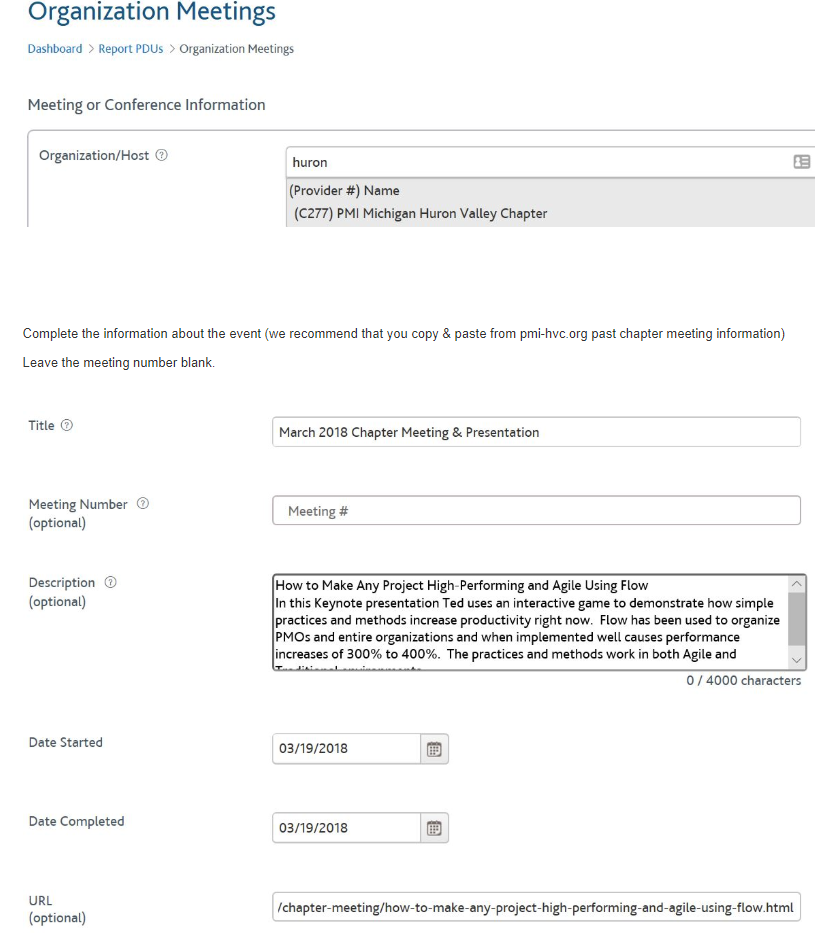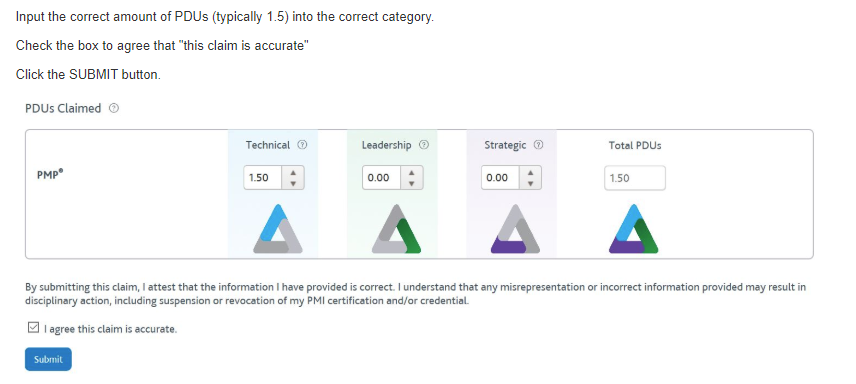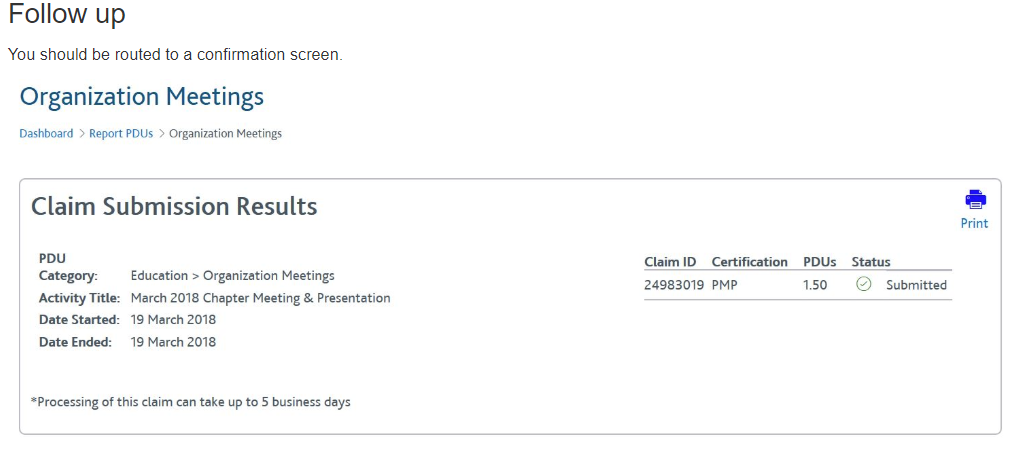 You will receive an email acknowledging your submission.
You will receive an email within 5 business days informing you whether your submission has been accepted. If you have not, contact the PMI regional Customer Care Centre at https://www.pmi.org/about/contact